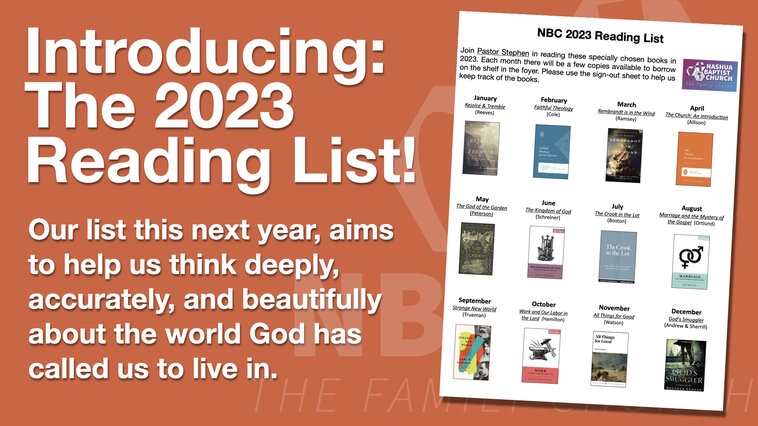 2023 Pastor's Reading List
Each year, Pastor Stephen creates a list of books you can read along with Him. These books are selected because we believe that they are great resources for strengthening both individuals and our church as a whole. If you're interested, schedule a time with Stephen to sit down over a cup of coffee and discuss the book of the month.
Other great resources to check out!
One book a month not enough? We keep several other resources that we think will shape good things in your heart and life. Many of these books are available to borrow. Check out our library located in the church foyer.